Down to the last few days of October. Open the window, let the crisp fall in. Leaves on the trees are nearing their full foliage gracing the walkways and country roads.
Sit down and have a coffee with us as a new week starts. Another week to try again to move onto new projects.
October besides December is the most creative month to see how people deck their lawns in Halloween flare.
These leaves are painted in white acrylic paint, then using a Q tip with black acrylic to make the
eyes. My aunt made so many natural crafts during the holidays with the pinecone wreath
Something eerie this way comes from a pumpkin patch under a ominous sky. Would you walk this place? Alone?
*
*

*
Ah the fun of creativity is enjoying creating something. Baking today? Creating a meal, or organizing plans for a goal you've been working on, or wanting to get to? Cleaning the house is helps organizing the mind to clear up mental static to channel the flow of higher brain function.
Journaling is another way to free your mind from the bonds that hold your creativity captive. Break free and write out two pages. Don't worry about grammatical errors since you're just rambling on with your mind and pen on the notebook. It's just you.
"
In times of pain, when the future is too terrifying to contemplate and the past too painful to remember, I have learned to pay attention to right now. The precise moment I was in was always the only safe place for me."
―
The Artist's Way: A Spiritual Path to Higher Creativity
And remember when we are derailed by things that are happening, don't forget to see the beauty and the fullness of life you are meant to live.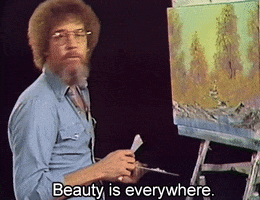 A little bit of Halloween to fit the occasion