https://www.laurainthekitchen.com/recipes/italian-sliders/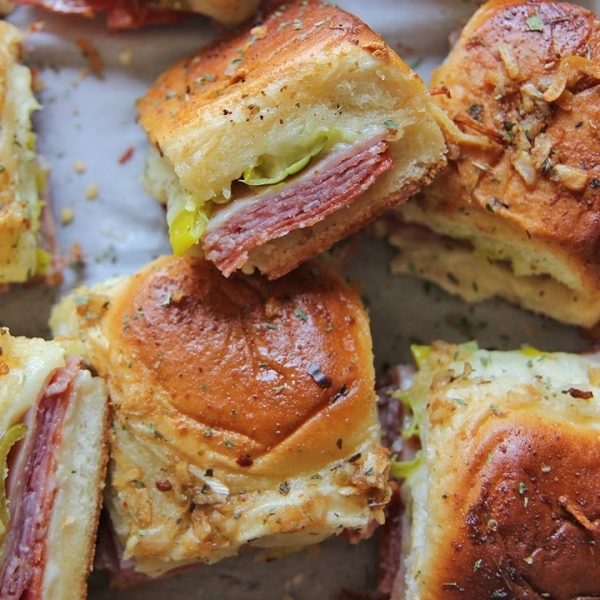 Preparation
1) Preheat your oven to 350 degrees. In a small bowl, stir together the mayo, parm and garlic and set aside. In a separate small bowl, mix the butter, garlic powder, Italian seasoning, onion powder and Worcestershire sauce and set aside as well.
Slice the whole pack of rolls down the center, schmear the mayo on both sides (you might not need it all, you need a very thin layer) then layer with your meats, cheese and pickled peppers, top on and brush the butter mixture all over the top.

2) Cover with foil, bake for 20 minutes then remove and bake for 10 more minutes. Allow them to cool for about 15 minutes before slicing and serving.
For more directions watch the video
ENJOY!
This page was posted by Sputnik One of the Sputniks Orbit blog
Please Recommend this page and follow us on:
https://disqus.com/home/forum/https-www-wordsandbrush-com/